Climbing Area Index / Whitehorse Ledge / The Beelzebub Corner (5.4)
---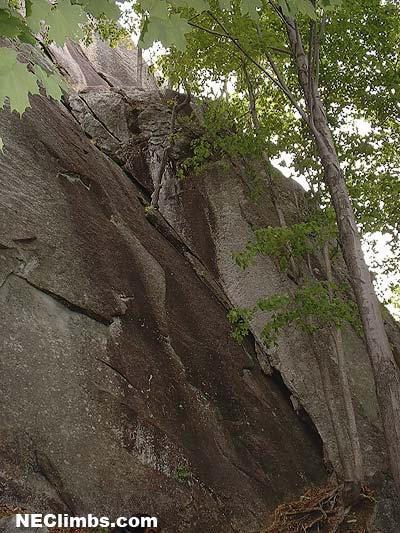 Photo by Al Hospers
Whitehorse Ledge, between the Slabs and the South Buttress on the left side of the Ethereal Buttress. Park in the climbers lot at the White Mountain Hotel
A safe and very fun 1-pitch 5.4, and there aren't very many of these in the Valley! The Ethereal Buttress is one of the fastest drying climbs on the Ledges, making it a very popular place after those summer showers.

Pitch 1: Climb the left facing corner about 60 feet to the top of the Ethereal Buttress. Belay from the tree atop the huge block. This allows you to easily toprope the two cracks on the Buttress face, Ethereal Crack and Seventh Seal, as well as Dunn's Diversion, the 5.11b face climb between them.


Bring a standard rack with medium sized gear.
Rappel off the tree on top of the Ethereal Buttress.
Unknown