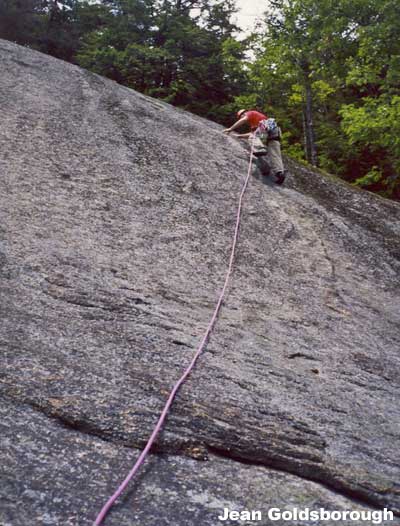 Larry Boehmler


Photo by Jean Goldsborough
Look for 4 obvious holes in the middle of the slab.
Fun slab climbing at an easy grade.

Pitch 1: Climb straight up past the afore-mentioned holes to a bolt, then traverse up and right to the anchor.

Pitch 2: Continue up a "ridge" to the right and then up a white stripe.


draws
rappel with 2 ropes
December 29,1973 - Bob Fraser, Jeff Fraser, Mark Baglini, Joe Cote, Dick Arey, Chuch Zaikowski