Climbing Area Index / Cosmic Crag / Cosmic Amazement (5.9)
---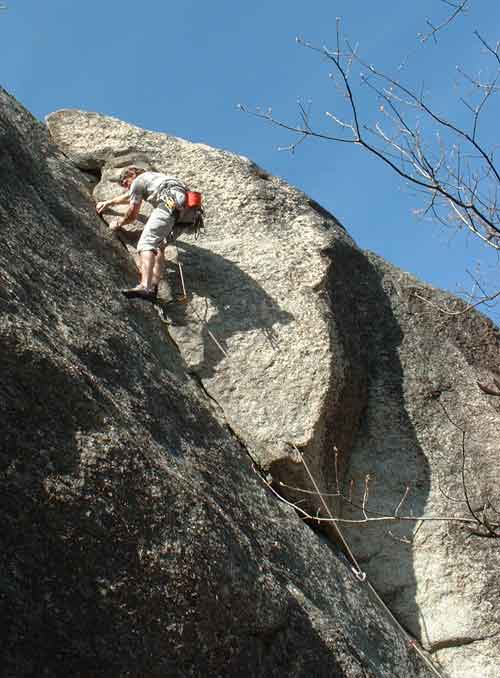 Mark Givens


Photo by AL Hospers
Climb any of the Whitehorse South Buttress routes to the top and the cliff is right there.
A great 1-pitch 5.9 corner and layback crack/flake. It's a great place to go after a long hot day.

Pitch 1: Make a boulder move up into the corner. (A small crack on the right offers good protection via a small wire set sideways.) Undercling around the roof and then layback to the top.


Bring a standard rack.
Walk off left and back around to the start.
August 29,1978 - Andy and Paul Ross