Climbing Area Index / Whitehorse Ledge / The Blue Alien (5.10)
---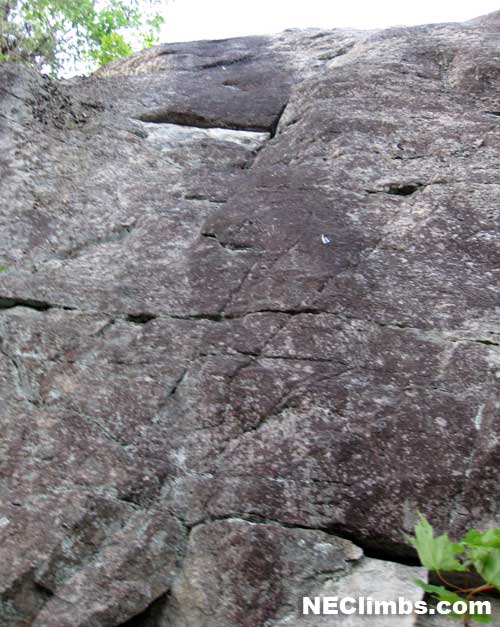 Photo by Al Hospers
Walk way left on the tree covered ledge where the Inferno Crack starts. You will have to go down the hill just a little. Blue Alien is the leftmost bolted climb.
Start at a small overhang with a cut stump under it twenty feet to the left of Heart of Darkness. This is just right of the broken cracks and blocks of Generation Gap 5.5.

Pitch 1: Climb past the overlap at fixed pins and a bolt. Climb up with natural gear to a bolt, make a high step up and then right to a small stance (crux 5.10a). Follow a thin finger crack to the two-bolt ring anchor on the right on the slab above.


standard rack
rappel from fixed anchors
September 1999 - Brad White, Ian Cruikshank