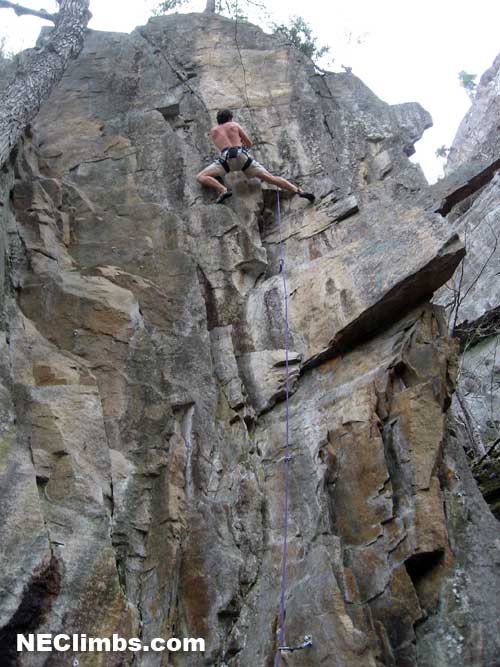 Ray Rice


Photo by Al Hospers
A short and steeply overhanging outcropping located just left of the appropriately named 'Slime Gully' at the left end of Whitehorse Ledge before you get to the South Buttress. Continue walking left along the cliff past the Ethereal Buttress for about 5 minutes. Look for an orange wall with 6 bolts.
If you come off watch out for the swing. You can end up in the trees!

Pitch 1: Climb past 6 bolts to the top.


draws
rappel from trees
November 7,1995 - Brad White