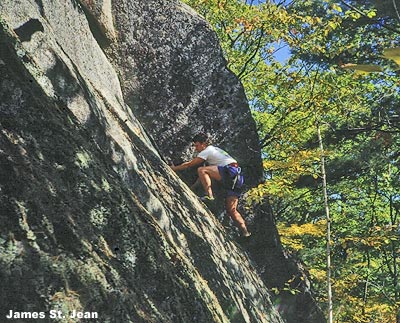 Randy Gagne approaching the crux bulge.


Photo by Jim St. Jean
Start at a tree near the left end of the cliff below a left-facing corner/crack.
The crux protection bolt was added by a later party thinking the route was unclimbed. They'd named it Three Gems.

Pitch 1: Climb the crack to reach a steeper headwall, where a tricky step right leads to easy but runout ground to the top. 90 feet.


standard rack
1991 - Randy Gagne, James St. Jean