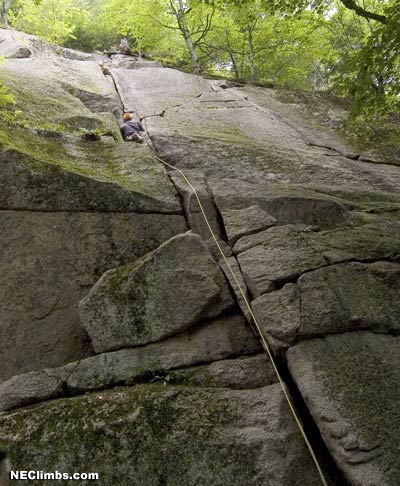 Tim Martell


Photo by Al Hospers
Park at the right end of the cliff, just before the gate. Walk uphill on the trail to a face with several obvious cracks. Child's Play is located at a niche, just right of Recluse.
Fun climbing tho the start can be slippery in hot humid weather.

Pitch 1: Work your way up into the niche and pull over to a stance. (crux) Follow the crack to the 2-bolt anchor at the top.


standard rack
rappel from a 2-bolt anchor
April 18,1973 - Jeff Pheasant, Ed Webster