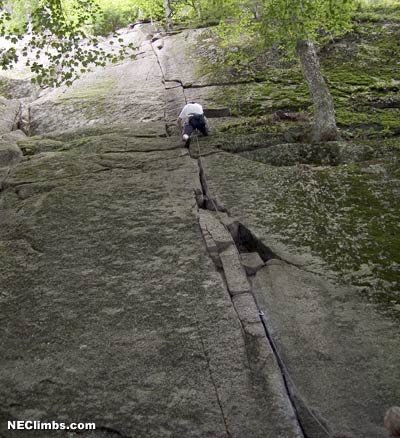 Mona's friend (?)


Photo by Al Hospers
The right-most crack at the North End.
If it's dry, it's not bad. If it's wet or damp, it's a bear. This one has embarrassed many overconfident climbers.

Pitch 1: Power-layback the crack to the ledge, then follow the crack to the top.


standard rack
rappel from 2-bolt anchor on Child's Play
October 27,1972 - Bob Anderson soloed the initial part. The rest was done at an unknown later date.