Climbing Area Index / Square Ledge / The Chimney (5.5)
---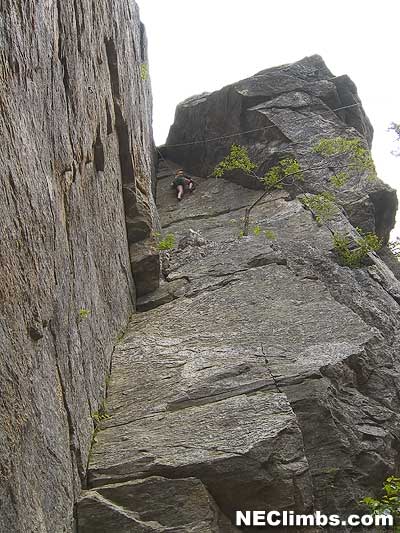 Ever popular as a toprope problem.
Walk right of the main face and up the gully. It's the obvious triangular chimney.
It's called a chimney, tho it doesn't narrow down until you get right to the top. Very popular with beginning leaders and groups as it's easy to set up as a toprope. Great climbing at a moderate grade.

Pitch 1: Climb the crack in the left corner to a ledge by a small tree. Continue to the top as desired on the left or right.


standard rack
walk off down the trail
1943 - Brooks Dodge & friends