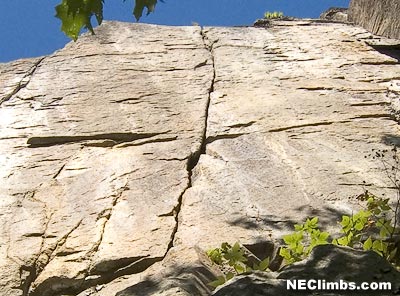 Walk the cliff past the Jurassic Wall. Just left of the Rogers Spire buttress there is a steep dirty gully that goes up left. Go up the gully. SYZC is the obvious crack in the middle of the wall.
A totally classic straight-on finger crack. It doesn't get a whole lot better. Generations of crack climbers have cut their teeth on this one.

Pitch 1: What can we say but jam the crack! Crux is near the top.


standard rack with small gear & draws
rappel the route with 1 rope
October 1975 - Jim Dunn