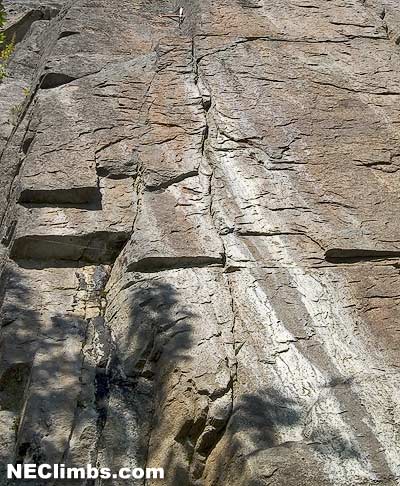 Walk the cliff past the Jurassic Wall. Just left of the Rogers Spire buttress there is a steep dirty gully that goes up left. Go up the gully. A thin finger crack on the left side of the face between a left-facing corner and Screaming Yellow Zonkers Crack.
This was the first 5.12 in the area and is still a testpiece.

Pitch 1: Jam and layback the crack to a stance in the upper dihedral at a 2-bolt anchor.


bring all your small wires, cams and draws
rappel with 1 rope
May 14,1978 - Jim Dunn