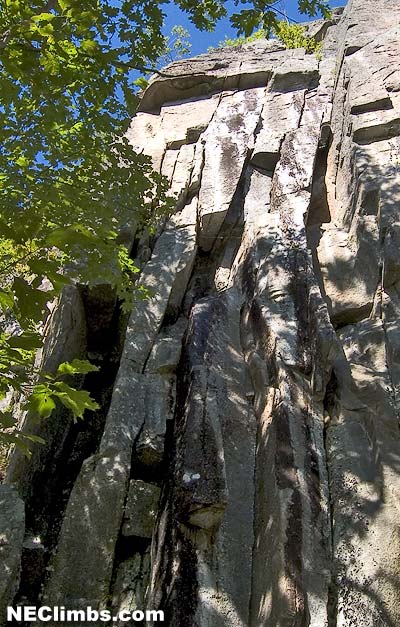 Walk the cliff past the Jurassic Wall. Just left of the Rogers Spire buttress there is a steep dirty gully that goes up left. Go up the gully. Ace Of Spades is the crack system left of a left-facing corner on the left side of the wall.
no description available

Pitch 1: Climb the cracks to the top.


standard rack
rappel the route with 1 rope
May 6,1978 - Henry Barber, Joe Cote, Ric Hatch