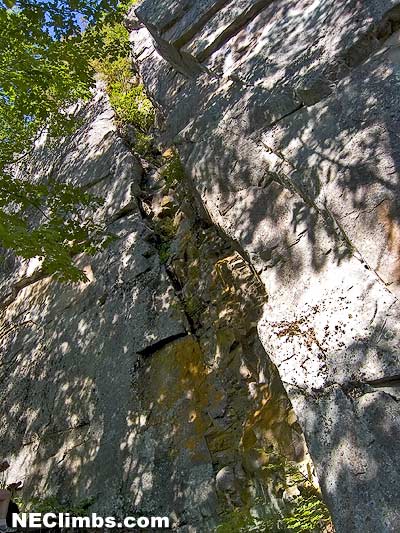 The obvious wide left-angling dike on the right side of the Catipillar wall.
There really isn't much to recommend this climb other than how easy it is and the pretty orange lichen that adorns the lower section.

Pitch 1: You can climb the dike/gully all the way to the top of the cliff, or walk off to the right after one pitch and down a gully.


standard rack
walk off or find a rappel from the top of the cliff
April 8,1972 - Roger Martin, Joe Cote