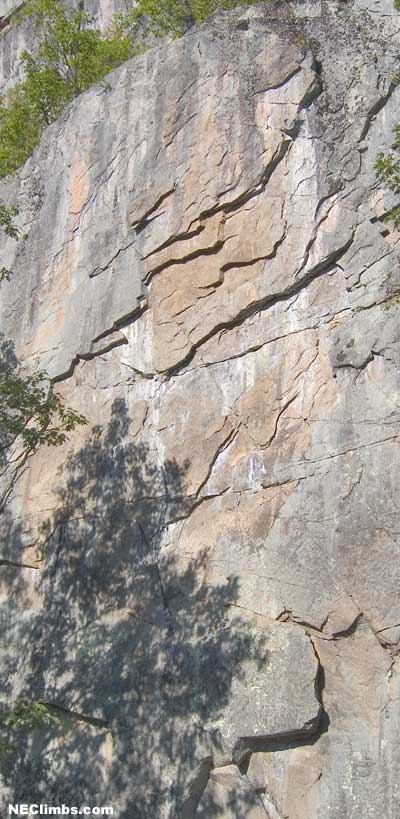 Start where a large block leans lagainst the cliff, between Diamond Edge and Terminator.
You better be solid on 11's or you may be terminated!

Pitch 1: Scramble on top of the block and step left into a shallow right-facing corner. Climb the corner to the top and traverse left past a pin (crux) to a ledge. Step right and climb narrow cracks (10b), moving right at a horizontal to a seam. Clip a pin, move up to another bolt then climb up higher past another pin (crux) on orange rock. Follow a thin left-facing flake to the top.


standard rack, double ropes and small wires
rappel with 2 ropes
August 28,1996 - Brad White, Ian Cruickshank