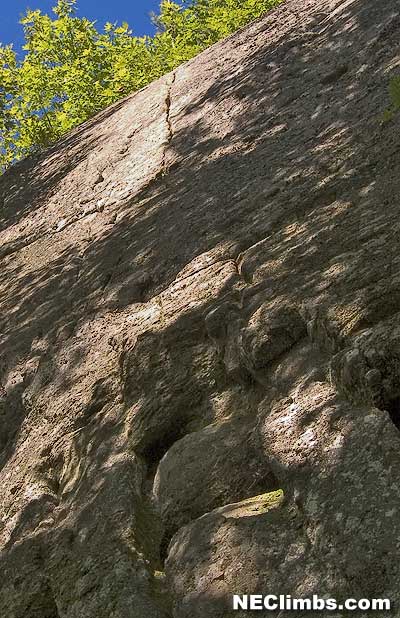 Walk a couple hundred feet right from where the trail dumps you and look for a short moderately-steep wall. There is a small pile of blocks at the left side of the wall.
A nice moderate crack climb that gets better the higher you go.

Pitch 1: Climb up into a niche/chimney with a little roof. Exit the roof at a crack on the right and follow the crack to the top.


standard rack
rappel from trees with one rope
August 23,1995 - George Hurley, Rick Wilcox