Climbing Area Index / Cathedral Ledge / Final Gesture (5.7+)
---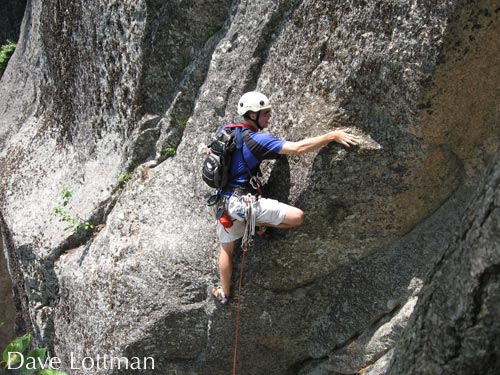 unknown climber


Photo by Dave Lottman
Accessed from Black Lung or Upper Refuse. 40' above the Black Lung Belay look for a bulge on the left. The climb makes an unlikely step-across a heads up to a large block with a crack on its right.
An interesting finish for Upper Refuse of Black Lung.

Pitch 1: Step across on top of the bulge at a pin. Climb the face past a vertical groove to the crack on the right side of the large block. Wallow over the block and continue to trees at the top.


standard rack & #3 Camelot.
walk off
April 27,1974 - Paul Ross, Ajax Green