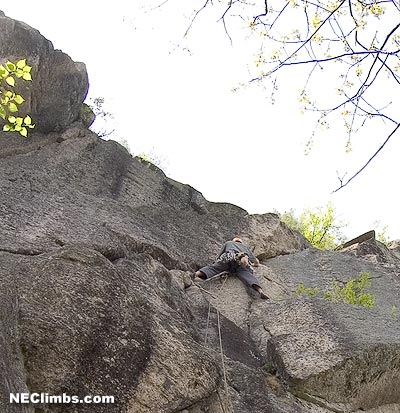 Jeff Cavicchi
Start just right of the Upper Refuse ramp on top of a small ledge.
Well protected, strenuous and a great situation.

Pitch 1: Scramble up on the ledge right of the Upper refuse ramp. Climb the crack until it joins with Upper refuse at a 3-pin belay. The upper section is well protected, but slightly overhanging. Think stem!


standard rack
finish as desired
October 1,1972 - Henry Barber, Dave Cilley, Frank Dean