Climbing Area Index / Lost Ledge / Found Arch (5.8)
---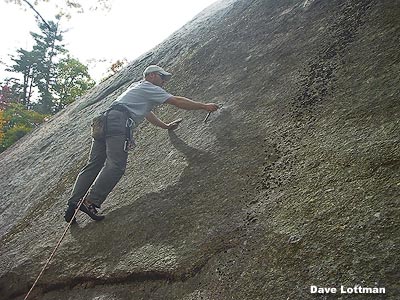 Dave Lottman
Start just left of Lost Arch, just right of Groov' In.
Fun 5.6-5.7 slab climbing with a 5.8 crux.

Pitch 1: Climb up past a small overlap to a bolt. Balancy moves past another bolt (5.8), to a stance at the 3rd bolt. Step left to cleaner rock then straight up past 2 more bolts to a two-bolt rappel anchor above the exfoliating arch.


5 draws
Rappel with one 60m if you are comfortable downclimbing 20ft of 5.2 slab.
October 14,2004 - David Lottmann, Bob Ahearn, Shelley Corrigan