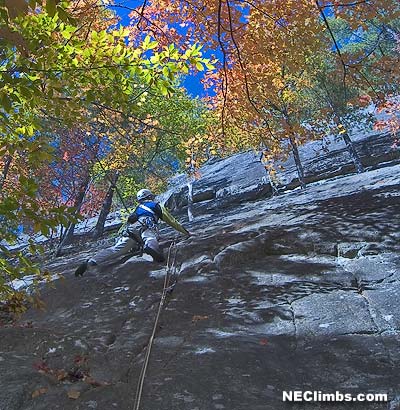 Al Hospers on a late fall day


Photo by Ian Cruickshank
Directly below the start of Hotter Than Hell on the South Buttress on the left side of the small slab below 2 bolts.
Easy and fun climbing with good protection.

Pitch 1: Climb the slab past 2 bolts to the ledge.


wires & draws
finish as desired
April 1992 - Uwe Schneider, Chris Stevens, Brian Tessier