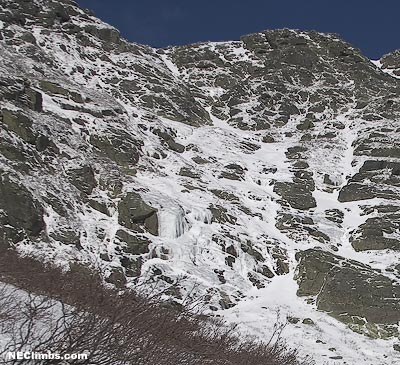 Early season ice on Yale Gully.
Look for several large bulges between Central Gully and Damnation.
A bit of fun technical ice at the start leads to fun snow climbing that takes you to the Alpine Garden. Many use the initial bulges as a practice area.

Pitch 1: Climb the initial ice bulges as desired.

Pitch 2: Climb the right-angling gully several pitches to the top.


standard ice rack
same as Pinnacle Gully
WInter - unknown