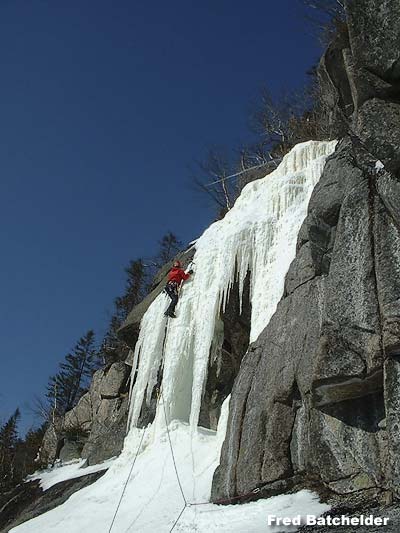 Larry Boehmler leading the Milk Pail.


Photo by Fred Batchelder
Left of the second pitch of Power Of Ethan. This climb could be linked up for the 2nd pitch of Lid Ran Away With Spoon.
Climb a 35' pillar, then low angle ice for 50' to trees. On the first ascent it was late in the season and lots of the ice had melted. The ice was like the milk foam you get when you milk cows by hand.

standard ice rack
rappel the route
February 28,2004 - Fred Batchelder, Larry Boehmler