Climbing Area Index / Crawford Notch / Left Hand Monkey Wrench (WI 3)
---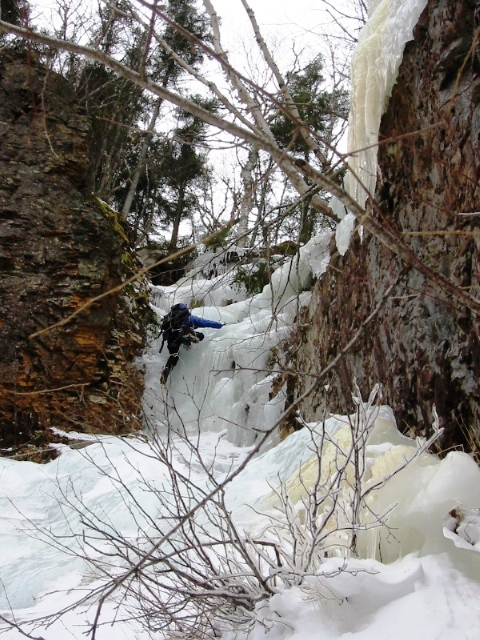 Photo by Steve Jacques
Climb the snow gully of Lower Hitchcock to the base of the cliff band.
A reasonable alternate way to get to the East Face Slab and Upper Hitchcock area if Lower Hitchcock is busy.

Pitch 1: From the base of the cliff band head over right into the woods about 100 feet. Climb slabs to a corner and stem it to the ledge.


Standard ice rack.
Descend as per any of the Upper Hitchcock climbs.
February 1997 - First Recorded Ascent Randy Noble and Bussulak but climbed by Brad White and others in the 70's