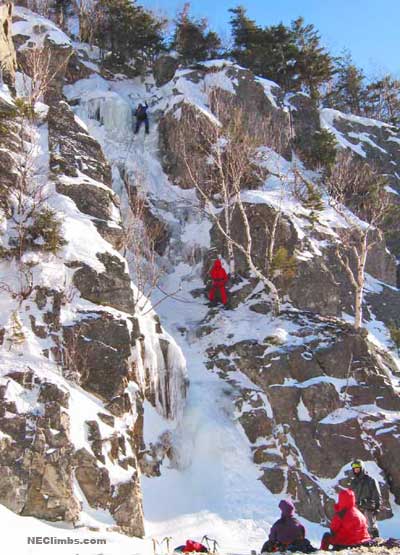 Typical late-winter afternoon at Elephant Head.


Photo by Al Hospers
Walk south on the road from the parking lot at the top of the Notch. The climb will be on your left in the middle of the notch, right off the road. Don't knock ice on the cars!
This is a short route that's often used as the finish to a day of climbing on Mt. Willard.

Pitch 1: Climb the ice to the top.


standard ice rack
WInter - unknown