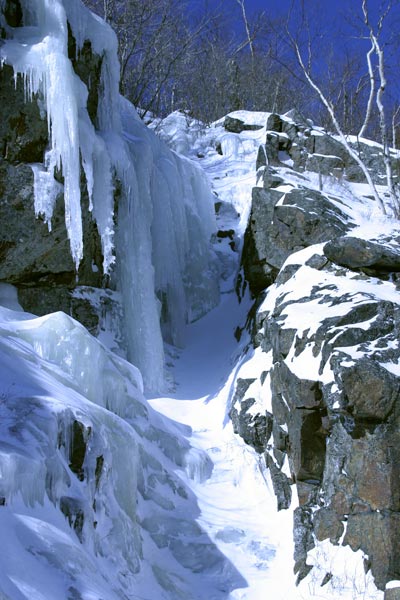 Photo by Al Hospers
From the parking lot at the top of Crawford Notch, hike south on the RR tracks. The climb is on the right just past the narrow cut.
A nice finish after a day climbing Cinema or Hitchcock. It's easy to get to and can make for fun climbing

Pitch 1: I wouldn't call it a pitch! Just rope up and climb it.


Standard ice rack
rap off from trees
February 23,1983 - Todd Swain and Jim Frangos