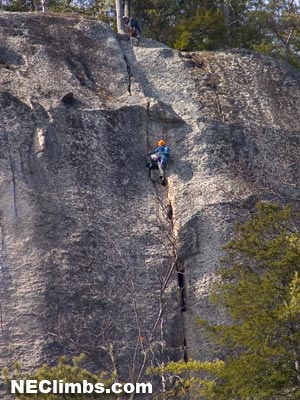 unknown climbers


Photo by Al Hospers
The obvious hand crack in the middle of the ledge, directly above the top of Thin Air.
A great crack climb that's almost assuredly a classic New England sandbag. A perfect finish to Thin Air, Assuming you can hold on!

Pitch 1: Climb the crack to a niche (holds deep inside), and pull through the crack and the next 2 bulges to the top.


standard rack
1973 - Michael Hartrich, Rick Ruppel