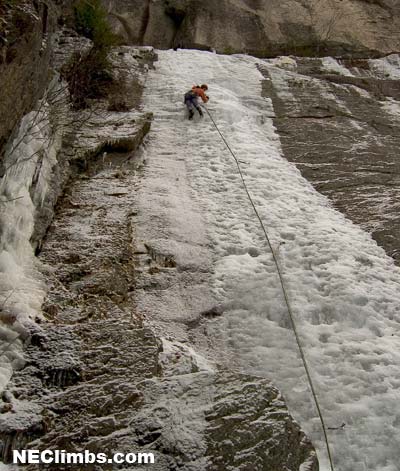 Frank Carus in very thin conditions


Photo by Al Hospers
Hike uphill to Thin Air and continue up to obvious smear of ice just right of the Big Flush.
Although usually thin and hard to protect, this can be a fun climb in a neat location.

Pitch 1: Climb the ice smear, past a bulge 2/3 of the way up and belay at the cave on the Airation ledge.


standard ice rack with some stubbies
Rap from the cave with 2 ropes, or swing left to a tree ledge and down the Flush with one.
WInter 1978 - John Bragg, John Bouchard, Henry Barber