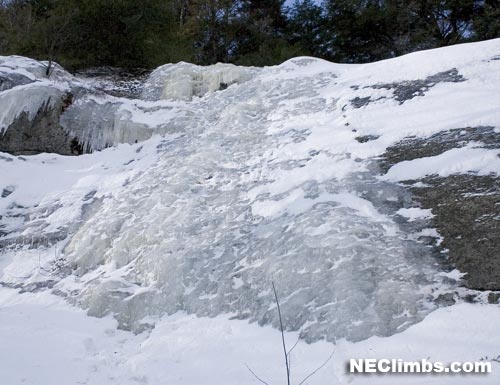 Photo by Al Hospers
Just right of the North End cracks on a tree covered ledge. Climb a small iced gully or an easy slab to the ledge.
A fun climb that always comes in. It's usually steeper in the beginning of the season.

Pitch 1: Climb directly up and past a bulge to the trees.


stardard ice rack
walk off to the right
WInter - unknown