Climbing Area Index / Crawford Notch / Silver Cascade (WI 2)
---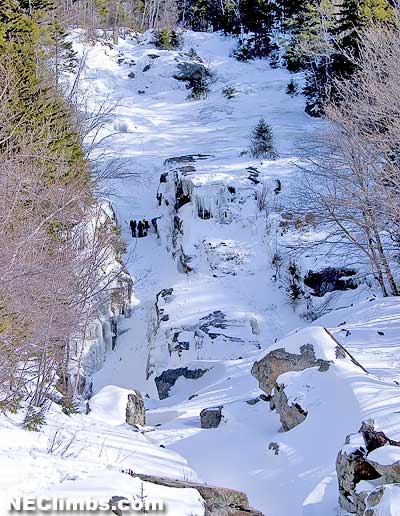 Class at the amphitheater.


Photo by Al Hospers
Park at a pullout just below the top of the Notch and walk to the route. This is the lower of the 2 cascades.
Fun moderate ice climbing in a nice location. The lower amphitheater has a couple of nice lines and sometimes a harder (3+) bulge forms on the left. You can easily climb about 5 pitches and there is more above. An ice cave sometimes forms a couple of pitches up.

standard ice rack
Walk off on the usually packed trail in the woods on the right.
WInter - unknown