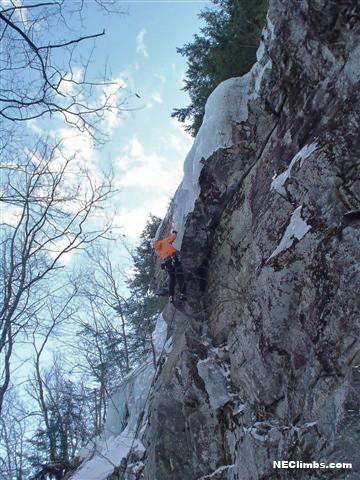 Al Hospers pulling over the roof.


Photo by Brad White
Look for a rock ramp that leads up to a roof with a curtain on its left side on the far left side of the crag.
Pumpy climbing with a hard pull over the roof onto the curtain.

Pitch 1: Climb the blocky ramp up into the corner below the roof. Protect with rock gear. Pull over the roof on the left site onto the curtain and gun for the top on moderate ice.


standard ice and rock racks
Walk off left or rappell from trees at the top.
January 2003 - Mark Synnott