Climbing Area Index / Cathedral Ledge / The Liger (5.10)
---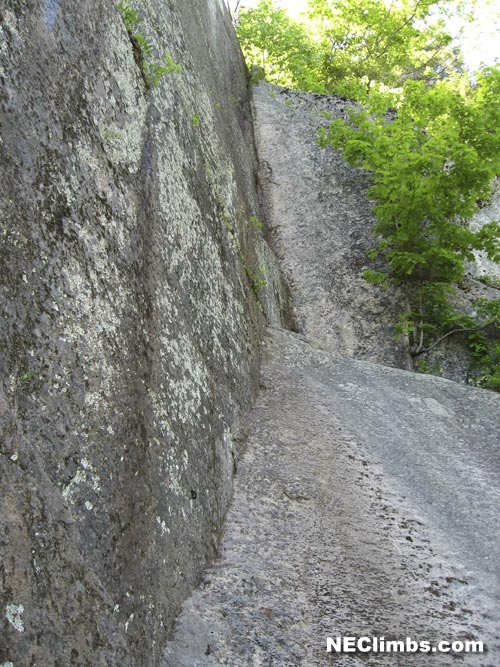 Photo by Al Hospers
Climb The Roof at the left side of the North End to the Unicorn Ledge and the 2-bolt anchor on Raise the Roof, or rappel in from above.
By doing this as an extension of The Roof it provides you with a nice 3-pitch climb.

Pitch 1: Climb the corner of the obvious clean slab past 2 bolts to a nice ledge. Continue up the corner (The Unicorn Ice Climb) with good gear and stances (5.8). When the corner ends either exit right into the woods, or make a few strenuous moves up finger cracks to a hand jam and the finish (5.10)


standard Cathedral rack
Walk off down the climbers trail to the right or rappel from trees at the top.
September 8,2006 - George Hurley, Dave Lottmann