Climbing Area Index / Whitehorse Ledge / Cold Day In Hell (5.9+)
---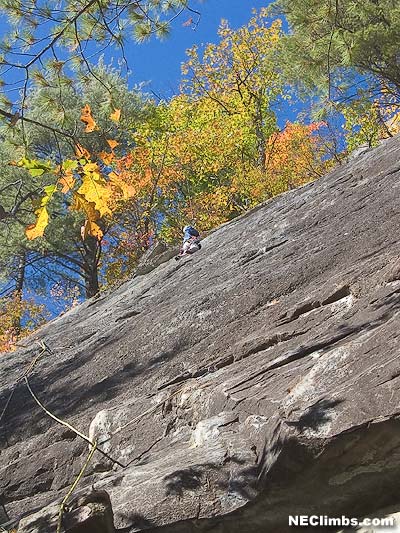 Danielle Gelinas


Photo by Al Hospers
Park in the climbers lot at the White Mountain Hotel. Follow the climber's trail to the South Buttress and the start of Hotter Than Hell on top of a small ledge.
Equally as good as Hotter Than Hell at a slightly harder grade. An excellent way to get to the middle tree ledge.

Pitch 1: Climb to the first bolt on Hotter Than Hell. Trend left to the second bolt and then aim for the dying Tranquility pine tree up and left. You can break the climb up by belaying from here. Directly behind the tree climb to a pin and then follow a line of bolts straight up the face. Above a horizontal crack trend up and right to the rap tree on the Inferno Ledge.


Standard rack
Rap with 2 ropes
Brad White, Ian Cruickshank