Climbing Area Index / Humphrey's Ledge / Macadamia (5.10b)
---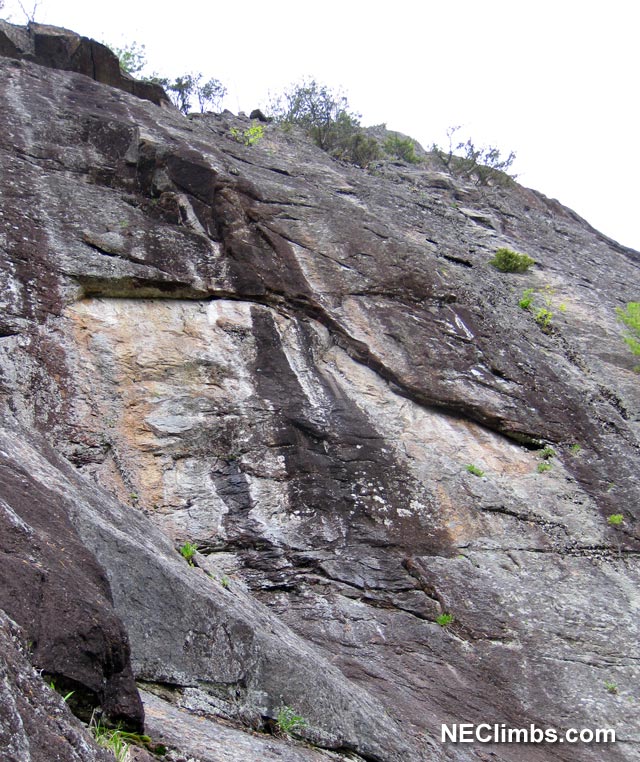 Photo by Al Hospers
Hike left toward the end of the main cliff band looking for a clean slab with shiny bolts, just before a buttress. This is Wanderlust. The climb is up the dark water streaked face, right of an obvious groove.
This climb has rarely if ever been repeated, if for no other reason than it's tricky protection.

Pitch 1: Start at the left end of the Dedication tree ledge. Climb the back of the dihedral and exit right at the top.


Standard rack with some small cams.
Rappel from trees using 2 ropes or walk off.
1982 - Mark Rickie & Polly DeConto