Climbing Area Index / CMC Craig / Good For The Soul (5.8)
---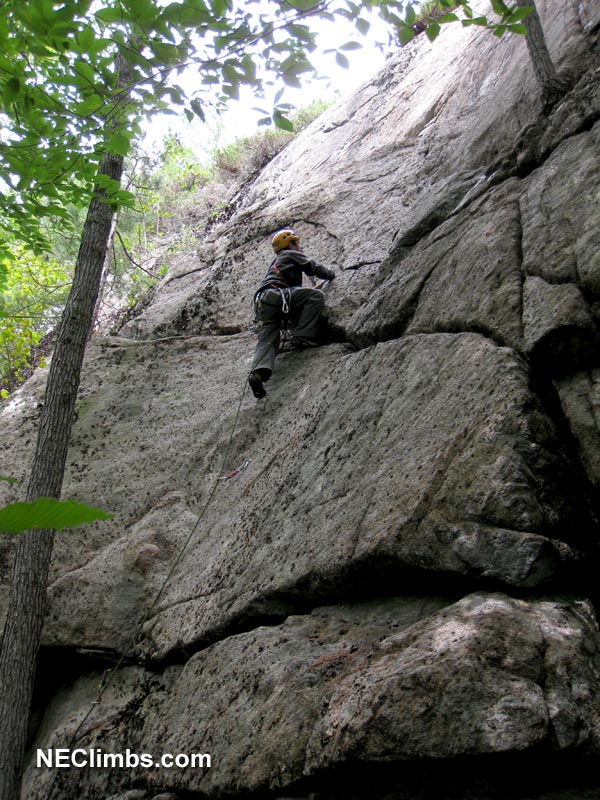 Joe Perez


Photo by Al Hospers
Good For The Soul starts right behind a medium sized maple tree, just left of the start of CMC Crack. There is a small tree about 1/3 of the way up the face.
A boulder-start leads to interesting and varied climbing at the top. There are several small cruxes in the climb; one at the start, another about 25' up and the last one on the upper face.

Pitch 1: Boulder up on the right side of a corner under a roof (small gear). Step right onto the face to a bolt and climb up and left to a large ledge. Climb the face past a bolt and horizontals, staying right of a juniper at the top. Walk back to the shared rap rings on a pine tree.


standard rack
rappel from the pine tree
June 17,2012 - James Dickson, Jonathan Garlough & Tom Zimmerman