Climbing Area Index / CMC Craig / Wild Things (5.6+)
---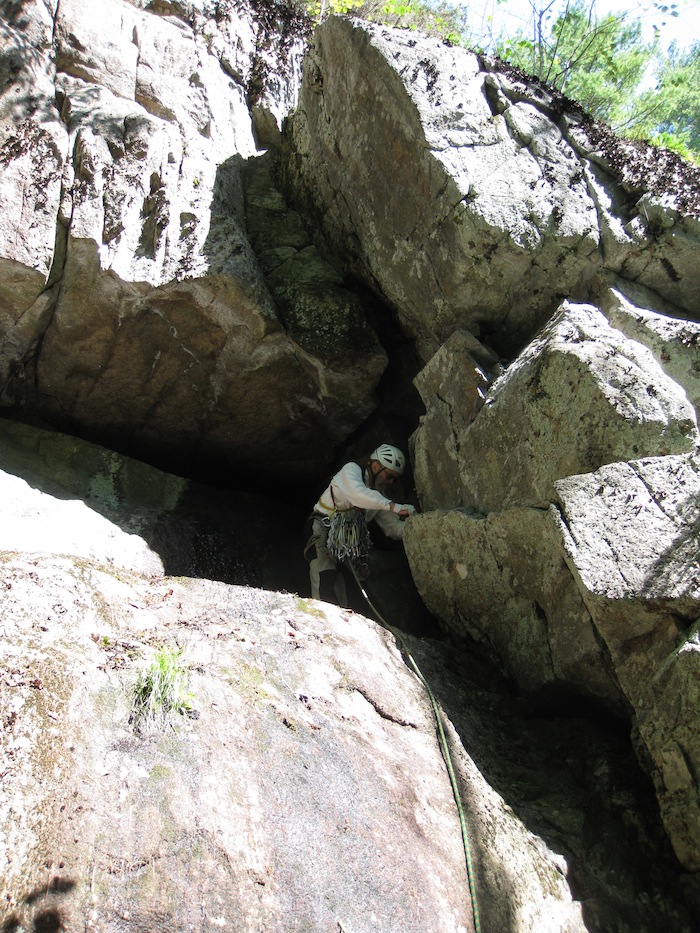 George Hurley leading the chimney at age 76, 6 months after having both knees replaced!


Photo by Al Hospers
Wild Things starts 25' left of Keepin' It Natural. It starts up a left facing corner and then goes through an obvious chimney on the right side of a somewhat dank looking area.
This climb is a lot better than it looks. The chimney is interesting and has good gear and the upper headwall is fun. This could be a good introduction to the art of chimnying. Just be sure not to get yourself too far back in there!

Pitch 1: Boulder up to the start of the chimney. Be careful of a few loose rocks laying around! Surmount the chimney and step left to a nice stance with good gear. Climb the face to the top and walk way back to a good pine tree. (50')


standard rack
Belay your partner from the top and then walk climber's right and rappel from the pine tree anchor.
June 17,2012 - Jonathan Garlough, Tom Zimmerman & James Dickson