Climbing Area Index / Humphrey's Ledge / Lost Canadian (5.9)
---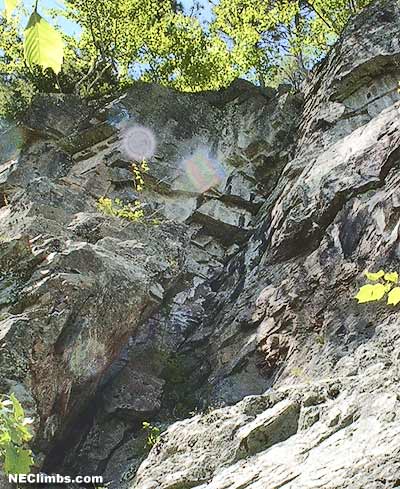 To find this route, walk west along the streambed, which comes from the cirque just south of Humphreyís Ledge. When you are about 100 yards from the West Side Road the stream valley is fairly flat. When it starts to get steeper, turn right (north) up a short talus slope. Find an eight-foot high corner with a 30í pillar to its left.
At the time of the first ascent a Canadian goose and six goslings were nesting at the top edge of this cliff.

Pitch 1: Climb easily up between the pillar and the main wall then do difficult and fun face and lie-back moves to the top.


standard rack
rappel the route with 2 ropes
May 8,1999 - George Hurley, Maury McKinney