Climbing Area Index / Sandwich Notch / Brilliant Corners (5.10c)
---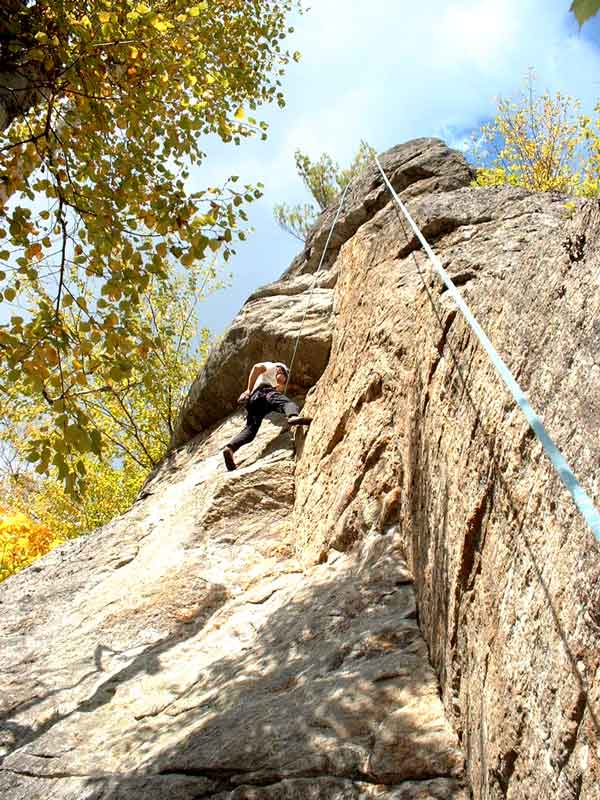 George Hurley


Photo by Al Hospers
The left-facing dihedral in the middle of the narrow cliff face.
An interesting climb with a stiff start and perplexing moves up high.

Pitch 1: Climb an awkward left-leaning corner/crack (5.9+) to a slab. You can protect these moves with a #4 Friend. At a horizontal crack move up and left to another crack system, which is followed past 2 fixed pins to the final crux reaching up and left for good holds.


stoppers to a #4 Friend
rappel from a small tree and a natural tunnel
October 8,1996 - George Hurley, Mike Kahn