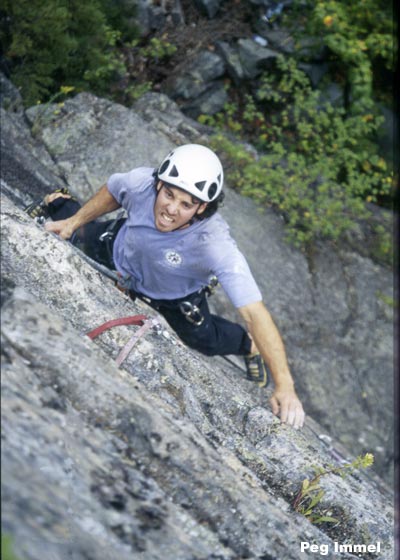 Jamal Lee-Elkin


Photo by Peg Immel
Starts at the 5.8 crack just right of the Secret Wardrobe.
Strenuous climbing with tricky gear.

Pitch 1: At the cracks end undercling right past fixed gear. Commit to the strenuous crux and fiddle to get good pro. Climb right to a rest. Continue right to a crack (pro), then climb to the bolt and trees.


standard rack
rappel needs 2 60 meter ropes
Jamal Lee-Elkin