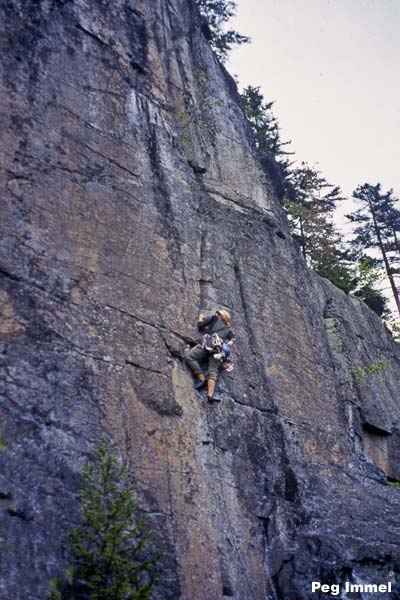 Joan Veilleux


Photo by Peg Immel
75 feet right of The Golden Ticket. To access it, follow face holds to a thin (5.8) and then widening crack to a ledge, or use the easy ramp to the right.
Interesting climbing at a moderate grade.

Pitch 1: Climb the face and crack to the ledge, then climb the big corner.


standard rack
Rappel is the same as Oompa Lumpa, from a 2 bolt anchor.
Joan Veilleux