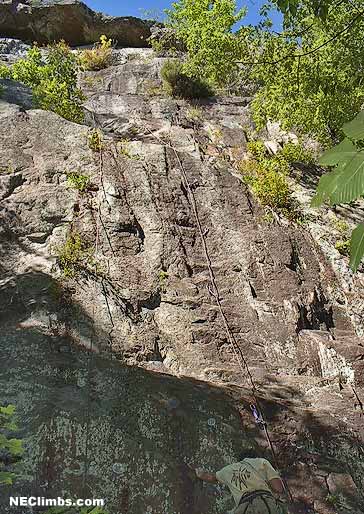 Al Rubin studying those Shifty Eyes.


Photo by Al Hospers
The climb goes up a black streak, 30 feet right of the start to Soul Survivor.
Nice sport climbing.

Pitch 1: Climb past five bolts to a two bolt anchor on the left with webbing and rings.


Only draws are required.
Rap the route.
2001 - Peter Lewis, Brian Johnston, and Dave Kelly - Summer 2001