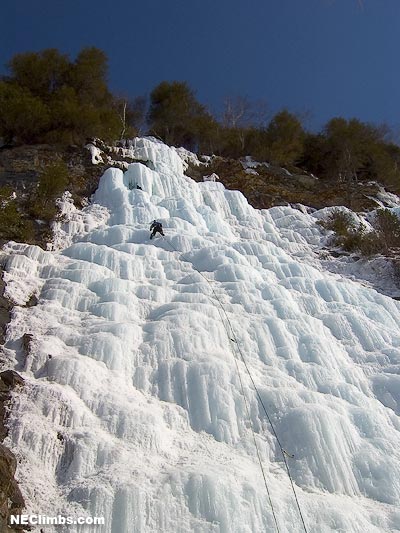 Another incredible spring day at the Lake.
Dave Powers heading up the first pitch.


Photo by Al Hospers
Hike up to the Left Tablet and walk left.
A nice climb that doesn't always come in. When it does it's always in the sun so be careful on warm days. Usually done in 2 pitches.

standard ice rack
rappel from the trees
December 27,1977 - John Imbrie, Clint Collins