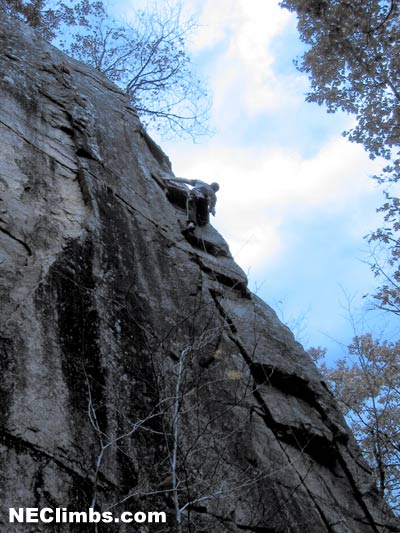 Robert Frost
Hilke up the hill and left along the cliff. Look for a dihedral leading up past a small roof to a ledge. This is pitch 1 of Robinson Crusoe. Castaways starts just left of this in a small crack. Look for a set of distinctive overlaps just left of an arete.
Nice climbing with a variety of situations. The crux is at the top.

Pitch 1: Climb the crack past a pin. Move onto the arete climbing past two bolts to the ledge.


Standard rack
Rap from the Robinson Crusoe tree with a single rope.
April 30,1982 - Ed Webster