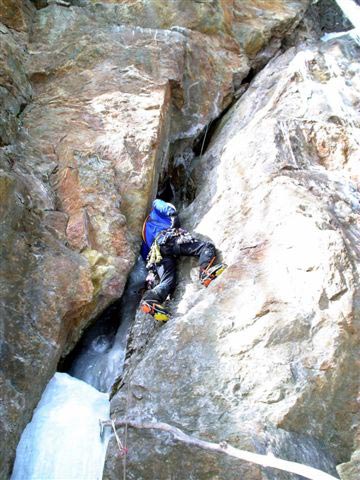 Brad White


Photo by Ian White
The obvious right-leaning chimney/corner in the middle of the crag.
A good well-protected introduction to mixed climbing, as long as you have a #4 Camelot for the 4-inch crack!

Pitch 1: Climb the short pillar to the chimney. Stem and chimney up to a #4 Camelot placement then step out right and face climb to the upper groove. Continue to the top, climbing thin ice and rock to the trees.


rock rack with #4 Camelot and short screws
Rap from trees using a single rope.
January 29,2005 - Brad white and Ian White