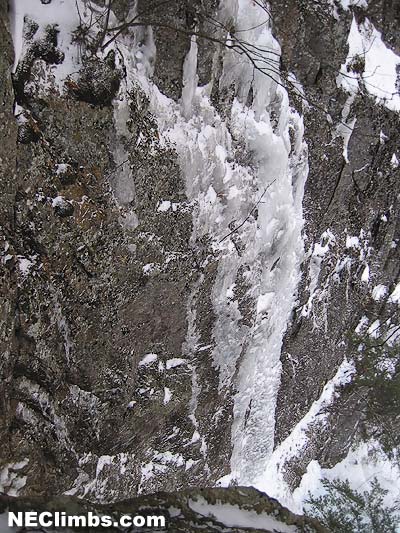 Gandalf The Great, in "fat" conditions, Winter 2003.


Photo by Al Hospers
Located on the right hand wall of the Hobbit gully.
An ephemeral climb requiring steady nerves and controlled technique.

Pitch 1: Climb the Hobbit gully to the ice smear on the right, just below the start of the Hobbit pillar.


standard ice rack with several stubbies
Walk off around Chia.
February 27,1986 - George Hurley, Vince Wilson