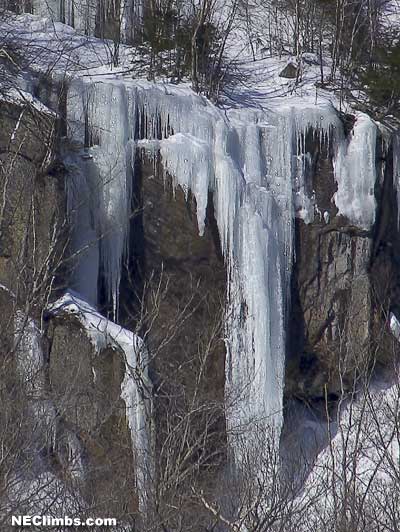 photo taken from Rt. 302


Photo by Al Hospers
You can just make the climb out from the road at the entrance to the Dry River Campground. From the Amphitheater, hike up the Frankenstein Ravine Trail that goes just right of Chia. Hike up the trail and break off right & uphull to the upper tier.
Steep and unrelenting are the words to describe Angel Cakes. It doesn't always come in, but when it does...grab it.

standard ice rack
rap from trees or walk off
January 1977 - Jim Dunn, Franck Venroy